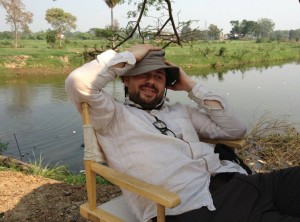 I am a DoP/Lighting Cameraman based in London, UK. I love my job.
I found my passion for filmmaking when I was a teenager at the Children's Film Unit, a 16mm training workshop in London. I fell in love with the moving image, and that was that.
SInce graduating from the Bournemouth Filmschool in 1998, I've shot TV documentaries, art installations, low-budget feature films, promos, commercials, corporates, and shorts… Some of these projects picked up awards.
Like most camera people, I have shot in many different environments, styles, teams and techniques. But I'd like to think I also get hired for my taste.